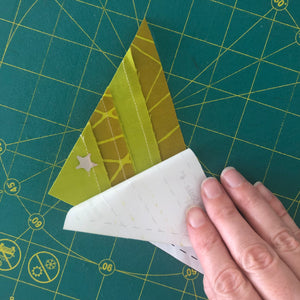 Tools for Freezer Paper Piecing
These are the gadgets and gizmos I must have for freezer paper piecing.
Shop the Collection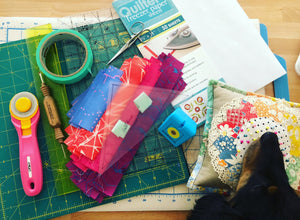 Must have notions
Check out my "go to" sewing notions. These are the tools I use routinely in my quilting practice. (Dog not included!)
Shop the Notions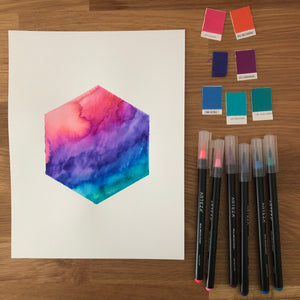 Playful Color
From fabric swatches to art supplies... Explore the different tools I use to play with color and to create colorful quilts.
Shop the collection
Fabric
Need a colorful bundle of Panache? Or a project kit? You can find thread here too!
Shop Fabric